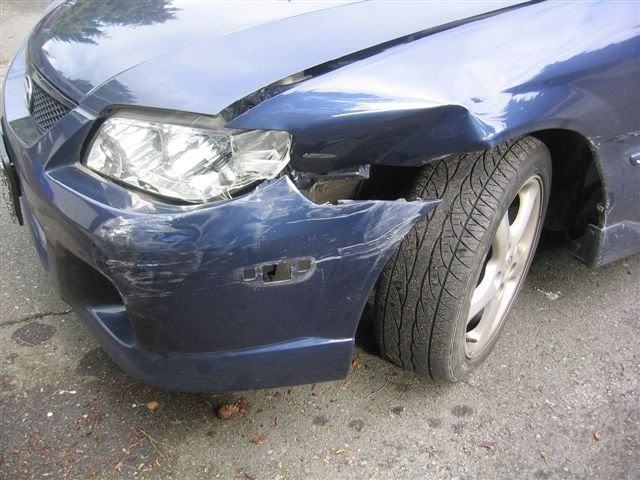 Not the way I wanted to end my evening last night. I made a mistake last night and caused the above.
I was turning into a parking lot and didn't see the car in the inside lane. Can't take it back now and it's done. I'm angry at myself. I am a good driver, and was so shaken by the accident I couldn't even think what I needed to do after. Thankfully, the poor guy was very kind and wrote all the information down for me.
He was on his way to a job interview, and was just a young guy, only 22. He couldn't get hold of his parents to pick him up so I drove him to the job interview myself. Least I could do!
Sadly this morning, I am now realizing it doesn't take much when you already have a bad back to get thrown into chaos. I am very sore and uncomfortable today. Such is life!
I am reminded of the line in Fried Green Tomatoes (
Hi Idgie!).
You may be young and pretty but I'm old and have more insurance. Hopefully, with my long standing claim free insurance, I should fair ok.
I think the funniest thing though was filing the claim online last night. I got through the pages of details on the insurance site to be given a confirmation number of HLY-FCK. Can I buy a vowel please?