My brother shaking hands with Pope John Paul II, 1984


Our trip to Seattle was marred by the news that Pope John Paul had been called home. While I am not Catholic, I was raised by a Catholic mother and always felt a sense of incredible admiration for a man with such unwavering faith and belief. While I may not have agreed with him always or even practiced his faith, I truly believe he did much for the human race and was beyond politics, only looking for what he felt was the greater good.
In 1984, my brother had the opportunity to accompany the Pope during his local travels as part of his security detail. It was a very proud moment in my family and the picture above has adorned my mother's hallway since. I'm actually amazed she allowed me to take it down to scan it. Ron was able to spend a few moments with the Pontiff and he blessed our family rosary, which I now have. My Grandfather, as I've spoken of before, was Irish Catholic and was still alive at the time. He was not well, but I know that the word of the blessing brought peace to my Grandad that we could only partially appreciate. He died happy and content because of that meeting.
I travelled to Rome in 1997 and my visit to St. Peter's was emotional. I knew I was doing something incredible that few have the chance to. The gold inside the cathedral to this day blinds me. It was incredibly beautiful, beyond words and my camera did not do it justice. I only have one picture of the day: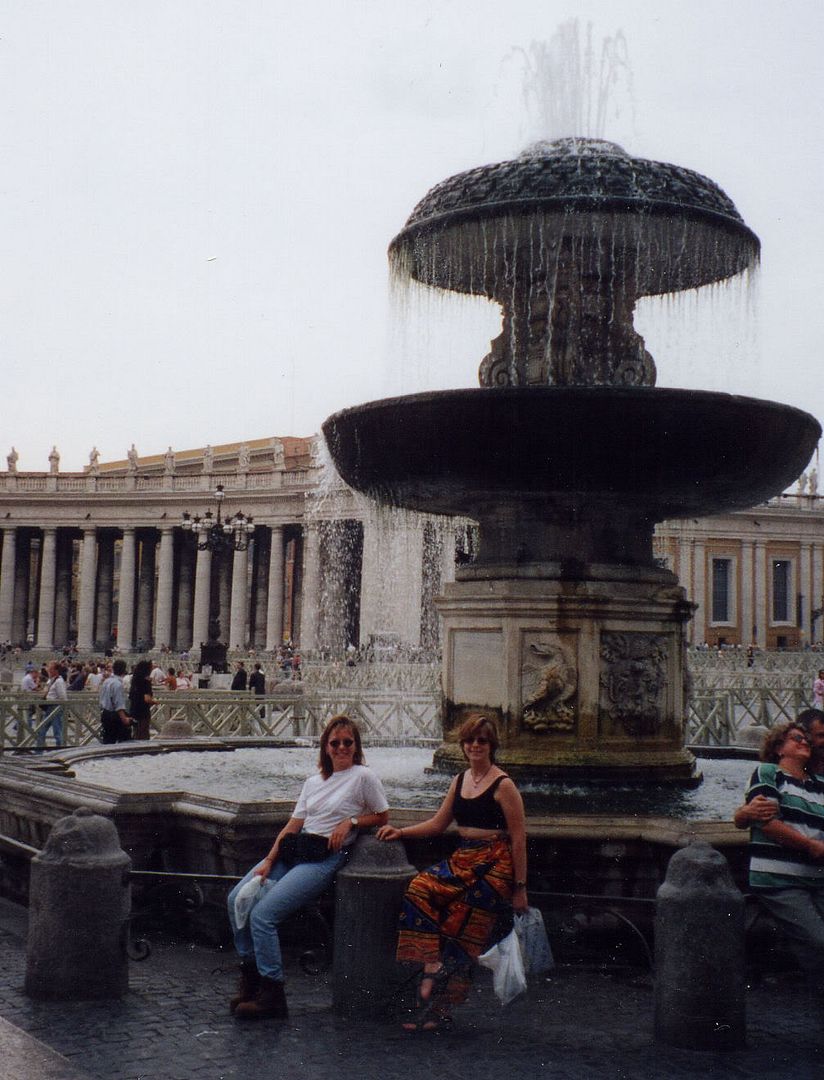 I have always seen Pope John Paul II as an icon for humanity, one that crossed all boundaries. He was the Father for our times. To think of a him as a young child in Poland, losing his parents and brother so young, watching the horrors of war first hand, and then being given the opportunity to speak to the world and to have a voice very few people have. I believe we have witnessed one of the few absolute greats. Imagine how many people he must have seen, how many miles he travelled, how many stories he heard. His life was nothing short of remarkable.
A few years back, I asked my mother why he couldn't retire. I made an offhand remark that his flagging and broken body was a metaphor for the Catholic church. But as I came to appreciate him more and learn more about him, I realized that I was correct but not in the way I had originally meant. He was a metaphor in that in SPITE his broken body, his spirit never waved. Never flickered.
I have watched the news coverage with awe. I find his life fascinating and the more I learn about his path in life, the more I realize how much the world has lost a voice for human rights and dignity.
Whomever is chosen next will have big boots to fill. I can only hope they appreciate and can continue to work toward a better world.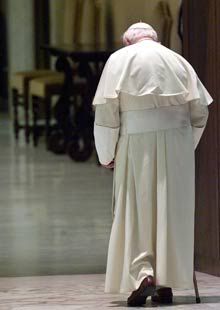 May he rest in peace.